Office of

Gift Planning
Maximize your philanthropic goals
Make a difference in people's lives and always be remembered for your contribution

Benefit yourself, your family and Auburn University with your planned gift

Help us fulfill our mission for many years and generations to come
---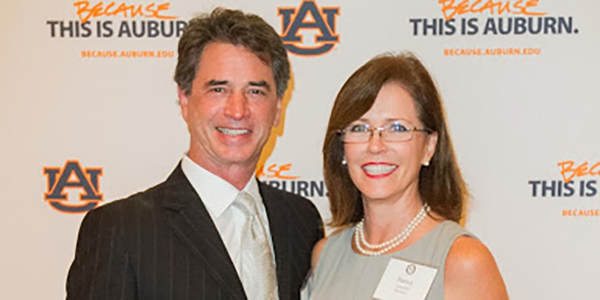 Randy '84 & Nancy Campbell
---
"I went to Auburn on a full athletic scholarship, and I want to help other students with their scholarships and give them a chance to be successful. "
---
I came to Auburn on a full athletic scholarship. While earning my business degree in industrial operations management, I was also the quarterback and team captain of the 1983 SEC Championship Auburn Tigers football team. My experience at Auburn, both on and off the field, helped prepare me to be successful at whatever I did. Now I want to help other students with their scholarships and give them a chance to be successful.

For my wife, Nancy, and I, naming Auburn as the beneficiary of an insurance policy has been an excellent way for us to make a larger gift than might otherwise be possible. We continue to remain active in raising funds for Auburn and encourage others to do the same. For me, this is payback — Auburn is still my team.
Contact the Office of Gift Planning for additional information or to discuss further the different options for including Auburn in your estate plans.
It is always advisable to seek the advice of a financial or legal advisor. Please refer your advisor to our Advisors section for more information.
When including Auburn in your estate or charitable plans, please use our legal name and mailing address:
Auburn University Foundation
317 South College Street, Auburn, AL 36849
Federal Tax ID number: 63-6022422
If you have already included Auburn in your estate plans, please let us know so we may provide you with information for including you in the
George Petrie Society
.