Office of

Gift Planning
Maximize your philanthropic goals
Make a difference in people's lives and always be remembered for your contribution

Benefit yourself, your family and Auburn University with your planned gift

Help us fulfill our mission for many years and generations to come
---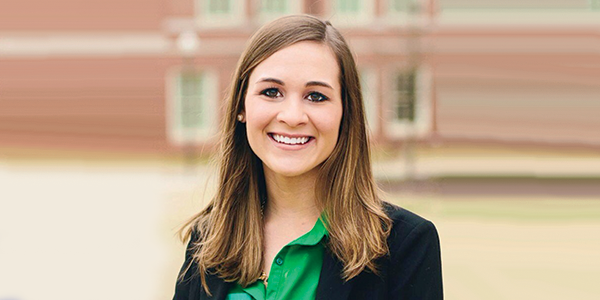 India Way, Raymond Harbert College of Business Student
---
"It's so much of an encouragement that people think I'm deserving of their money – that they believe enough to invest in me. "
---
The first time India Way visited campus, she immediately fell in love with Auburn and cancelled all of her other campus visits. Now, she's a management major in the Harbert College of Business (HCOB), a leader in student government, and a representative for the HCOB in Auburn's student senate. An Auburn University scholarship enabled her to attend Auburn without the burden of juggling her studies, extra activities, and a job. She appreciates the generous donors who wanted to make a difference in the life of a student they'd never met.

Her scholarship was funded through a gift vehicle known as a Charitable Lead Trust, whereby the donor contributes assets to a trust. The trust payout is paid to Auburn for a period of years or lives and later reverts back to the donor or to family members of the donor. Donors choose this type of gift because they often don't need the income during their high earnings years but are not comfortable releasing entire ownership of the assets. Other donors use this creative gift vehicle to transfer assets to heirs at a reduced value — thus reducing their estate tax burden.
Contact the Office of Gift Planning for additional information or to discuss further the different options for including Auburn in your estate plans.
It is always advisable to seek the advice of a financial or legal advisor. Please refer your advisor to our Advisors section for more information.
When including Auburn in your estate or charitable plans, please use our legal name and mailing address:
Auburn University Foundation
317 South College Street, Auburn, AL 36849
Federal Tax ID number: 63-6022422
If you have already included Auburn in your estate plans, please let us know so we may provide you with information for including you in the
George Petrie Society
.